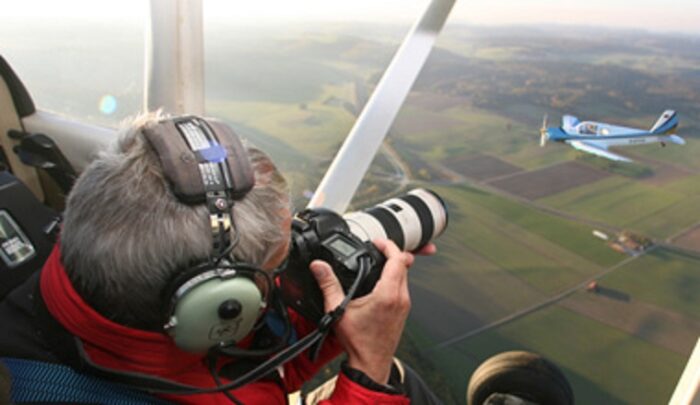 You'll never go wrong with David Clark headsets since David Clark has established itself as a trusted brand since 1975, especially with its iconic green color. There are different configurations for the David Clark H10 but the David Clark H10-13.4 mono model is the choice for pilots flying on a fixed-wing aircraft, and a flight school would even use it for rentals because of its proven durability.
Excellent value for its performance
Simple and easy to use
Great passive noise reduction
Excellent warranty and customer service
Proven by pilots to be durable and long lasting
It does not have any active noise reduction; only passive noise reduction.
Ear cups can be uncomfortable in longer flights especially with sweat buildup
Can be a little uncomfortable to wear with glasses because it slightly disrupts the good seal around the ear
It does not include a flight bag or carrying case; you will need to buy one separately
A little bulky to carry around
While there are more advanced headsets in the market, the David Clark is often a popular choice for the first headset for both first-time and seasoned pilots as a passive noise-attenuating headset in the field of general aviation. It is an excellent headset that is proven over the years for being reliable and durable, with great value.
Steel compartment yet lightweight at 16.5 ounces
Larger yet lighter gel ear seals covered in rubber with around-the-ear protection
Soft and large double foam head pad that evenly distributes weight and helps in skin temperature control
5ft straight cord (coil cord for helicopters) with molded cord assembly to resist pull and flex
Flexible and swing-reversible boom microphone
Exclusive M-7A, electric noise- cancelling flex boom microphone with mic muff
Single volume control with low-profile knob with detent settings
Molded cord assembly that resists pull and flex
Certified Noise Reduction Rating of 23 dB
There are five other configurations available such as:
H10-13.4 – standard mono model with dual plugs
H10-13 S – stereo version with dual plugs
H10-13 H – the H10-13.4 version for helicopters. It has a coil cord and a single plug
H10-13 Y – a smaller version that can be upgraded to full-size when needed
H10-13 N – with a NATO plug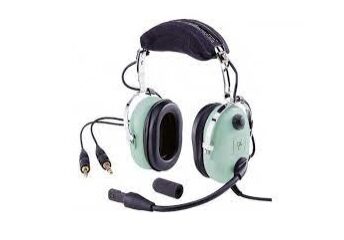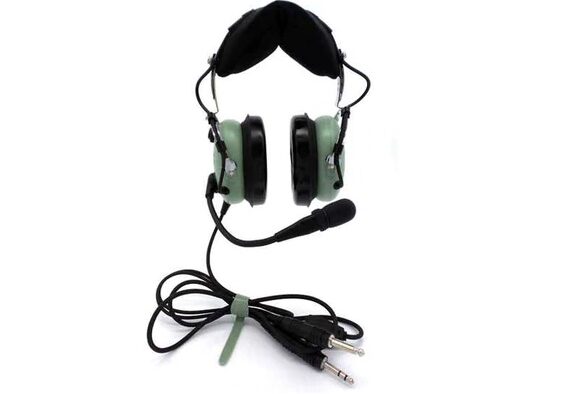 Three models from David Clark are said to be one of the best in PNR: the H10-30, H10-13.4, and H20-10. Best used by pilots on high noise cockpits, the David Clark H10-13.4 series is one of the best-selling headsets in the market.
Even without the active noise cancelling (ANR) function, the David Clark H10-13.4 headset works great with just the passive noise cancellation. It has good noise reduction for its price compared to other headsets. It is quiet enough to cancel out most background noise but you can still hear important sounds such as the engine.
Compared to ANR headsets where you have to set up the ANR and/or Bluetooth function, PNR headsets are straightforward in function; just plug it in and you're good to go.
Even if the David Clark headset has a metal arm, it is still a comfortable headset. The super soft head pad provides comfort and wearability with its wider and more tapered surface area to help distribute headset weight over the head. The shape of the head pad allows it to breathe and space for pilots wearing baseball caps to avoid discomfort. Even if the head pads claim to have temperature control, it can still feel slightly uncomfortable especially on a warm and humid weather.
Some pilots with "larger heads", however, express slight discomfort with the clamping force of the headset and some pilots find wearing shades uncomfortable (some report that it is still comfortable even with glasses or shades).
The ear seals have comfort gel instead of foam, making it more comfortable. Ear seals can be uncomfortable in longer flights especially with sweat buildup in warm and humid weather. You can also purchase undercut ear gel seals cover from David Clark to add comfort around the ears.
The audio quality from both the microphone and mono audio is excellent.
Adding its great noise reduction, the sound quality pilots hear from transmissions are very clear. There is only one knob for volume controls where the knob equally adjusts the volume from both ears. While some people prefer adjusting volume for each ear separately, itcan be a good thing for those who want a more straightforward design where they can just turn up or down the volume with a single knob.
It also boasts an advanced noise cancelling microphone for clear communications, and people report that transmissions from the cockpit can be heard loud and clear.
While headsets with aANR and/or Bluetooth function need batteries, most passive headsets like the David Clark H10-13.4 do not need batteries. They are simply plugged into the aircraft and they are good to go.
The David Clark H10-13.4 has no built-in Bluetooth connectivity. There are, however, adapters you can use such as Pilot USA BluLink Cell Phone to Aviation Headset Adapter where it enables the pilot to connect to any Bluetooth device.
David Clark has an excellent reputation with its customer service which makes it one of their best assets over other companies. Most, if not all, have a positive experience with communicating with David Clark for customer support.
The headset comes in its usual 5-year warranty period, regardless of where you're from as long as you register your headset with David Clark for the warranty. David Clark even sometimes accommodates issues even past warranty. You can read more details on the warranty on the warranty card that comes with your headset.
There are other spare parts that you can purchase as well such as microphone cover or mic muff, carry bag, undercut gel ear seals, and ear comfort covers.
Frequently Asked Questions
Can I use this headset on a helicopter?
It depends. If the helicopter is equipped with dual female jack inputs, then this works fine. However, if the helicopter is equipped with a single female jack input, you will need to buy a Standard Fixed Wing Headset to Helicopter Adapter. We can also recommend buying the helicopter headset version of the H10-13.4 which is the H10-13 H where it has a single female jack input instead.
Can I use this headset on a computer's flight simulator?
You can use this headset for your computer or laptop as long you have an adapter such as PC Flight Simulator Headset Adapter – Fixed Wing to 3.5mm or PC Flight Simulator Headset Adapter – Fixed Wing to USB.